Startup Ecosystem Meeting, Bishkek.
2018-04-04
---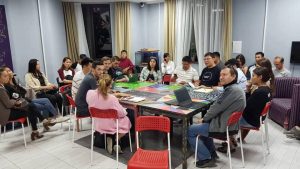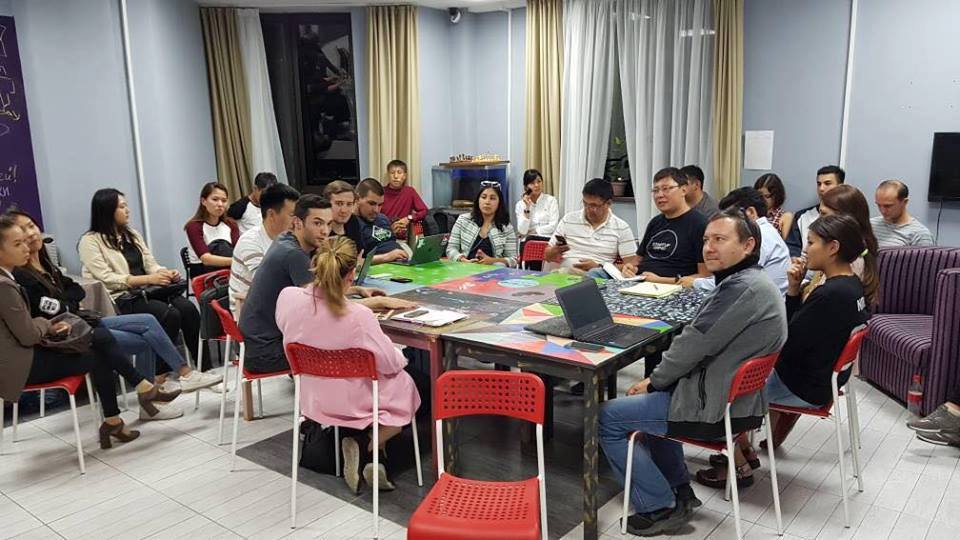 We express gratitude to all participants of the meeting of the startup of the ecosystem of Kyrgyzstan, which was held on September 15, 2017, traditionally in the kitchen of Ololohaus.
It was great to see new participants, to hear new opinions, ideas and suggestions, and to coordinate common actions.
Below is the main schedule of the expected events for the next 4-5 months:
This weekend hosts the annual contest of designers and marketers-Red Jolbors. Read more at https://www.facebook.com/RedJolborsFest/
17.09 – Google Developer Group meetup to discuss the technology of Google Home. The event will be held in Ololohaus. More information at Roman Kononov rkononov@gmail.com
21.09 – Club "Entrepreneur" plans to conduct another Business salt shaker. More information https://www.facebook.com/events/263631757490196
30.09 – Digiton is planned for HORECA (hotels, restaurants, cafes) under the auspices of Beeline – a one-day hackathon designed to solve real problems in the HORECA sector. More information: https://www.facebook.com/events/273707089789600/
30.09 – Falling Walls https://www.facebook.com/DAAD.Kyrgyzstan/photos/a.112338232222486.14722.100564783399831/1187964107993221/?type=3&theater
01.10 – Free programming workshop. Django Girls is a worldwide initiative aimed at helping girls to make their first steps in IT! for university students https://www.facebook.com/events/126788511271713
01.10 – The launch of the new coworking space Ololohaus Manas is planned. More info ololohaus.kg.
14.10 – In the middle of October the Club of programmers together with IT Attractor will resume its work. The club was created to conduct practical assignments for newcomers to programming and raising the level of professionalism. According to co-founder Kalis, from the first stream of participants, half found work. Contact person: Kalys
At the end of October, a 28-hour hackatoon Beelina Digithon is planned. Topic to be confirmed.
In early November, the Twitter Developer Group is planned. The theme and venue are being specified. More in detail with the leader Nargiz Abdubalieva, abdubalieva@gmail.com
In the second part of November, an Hour of the Code of a large-scale programming event is planned. More information https://www.facebook.com/HourOfCodeKyrgyzstan/
At the end of November, a third 28-hour hackaton from Beeline is planned. Theme and format is being specified.
25.11 – Google Developer Group Fest, an annual large-scale event under the auspices of Google. The list of participants and speakers is being specified. It is planned that the event will take place in the AUCA building and will bring together over 300 participants. More information at Roman Kononov rkononov@gmail.com
Other news:
KG Labs has become an official partner of the Creative Business Cup, a competition for startups, whose winner will have the opportunity to go to the annual contest in Copenhagen, Denmark and speak to potential investors. More http://creativebusinesscup.com/, and also soon on the site kglabs.org
Ololohaus launched the pilot courses "Programming for Children" and "Teaching Adult Technologies +50". More on facebook.com/ololohaus
23.09 – Open presentation of the course "Programming for schoolchildren" from AUCA. For more information, please visit: https://www.facebook.com/events/116412159039061
Useful links:
If you want to track events in the IT field, then subscribe to the telegram page IT Events: https://t.me/geekevents
LMNDeit: http://lmndeit.kg/
Meet-ups of developers https://t.me/geekevents