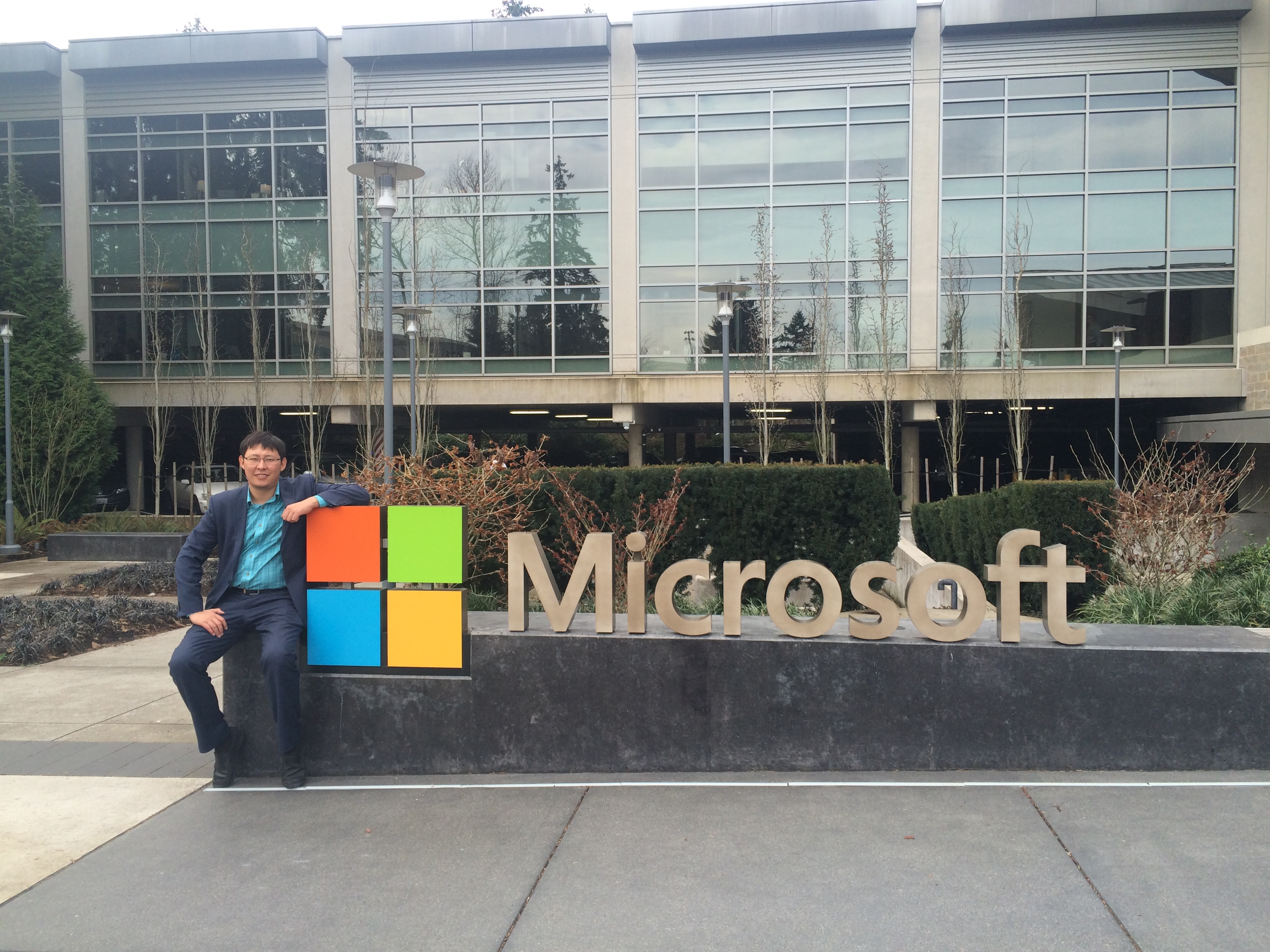 Meeting with Microsoft about cooperation
2015-03-03
---
On March 3, 2015 Aziz Soltobaev discussed with Microsoft Corporation Eastern Europe Office representative Oliver Zofic joint efforts to improve school education system in Kyrgyz Republic as well as possibility of establishing Microsoft Innovation Center in Bishkek.
Mr. Oliver Zofic is Microsoft Education Technology Advisor Central and Eastern Europe Trenkwalder.  He shared his vision about how education system in IT could be tackled in Kyrgyz Republic with efforts of Microsoft. He mentioned that Microsoft's education branch developed curriculum that is adopted in several Eastern European republics.
 There are several programs that Microsoft have for education and Microsoft as a company are heavily investing into education programs that can be used to develop and advance teacher know-how.
Worldwide network of teachers – Educator network: http://www.educatornetwork.com/
Teaching with technology curriculum: http://www.educatornetwork.com/Sites/PD/ProfessionalDevelopment/Educators/Courses
–          Proper use of technology in classroom – curriculum developed with Unesco
Pil Trainer: http://piltrainer.com/
–          Training materials for wide variety of microsoft products with strong education relevance
Pil School research: http://www.educatornetwork.com/Sites/SchoolResearch/ForSchools/Index
–          Research on where certaing schools is and how they can advance to the next level
Showcase school initiative: http://www.educatornetwork.com/Schools/WorldTour
–          Every year Microsoft selects best schools to participate and share their innovative practices with transformation, great learning program for schools (mentoring, content,…)
Innovative teaching and learning research: http://itlresearch.com/
Office 365 for Education: http://www.microsoft.com/en-us/education/products/office/default.aspx#fbid=c2Tr_wEzRRG
–          Communication and collaboration tools provided by Microsoft to enable effective collaboration between students, teachers, leaders (provided by microsoft for free – Office 365 E1 plan)
Office MIX: https://mix.office.com/
–          Platform that can host MOOC (Massive Open Online Courses) provided by microsoft
–          Content prepared with powerpoint, recored and published
OneNote for teachers: http://onenoteforteachers.com/
–          Effective tool for inside classroom collaboration and hosting the eBooks
Partner solutions on Office Marketplace: https://store.office.com/appshome.aspx?ui=en-US&rs=en-US&ad=US
Partner solutions on Windows Marketplace: http://www.microsoft.com/en-us/education/products/education-apps/default.aspx#fbid=c2Tr_wEzRRG
Microsoft Virtual Academy: http://www.microsoftvirtualacademy.com/
–          Free trainings for microsoft solutions (Windows Server, Visual Studio & Software Development, Azure, Office 365,…)
Microsoft IT Academy (bridging the gap between education and industry by providing competency based ICT trainings):http://www.microsoftitacademy.com/
–          Certification on top of Teaching with technology curriculum (jointly developed between Unesco and Microsoft)
–          Office trainings and certification
–          Developer training and certification
–           IT Pro trainings and certifications
Oliver recommend that to read through the provided materials and then schedule up a conference call to discuss which of the certain things can be implemented in Kyrgyzstan.
In response, Aziz connected Oliver with Lira Samykbaeva, Information Program Coordinator, who coordinates working group that develops updated curriculum for Kyrgyz schools under patronage/assistance of Soros Foundation in Kyrgyz Republic.