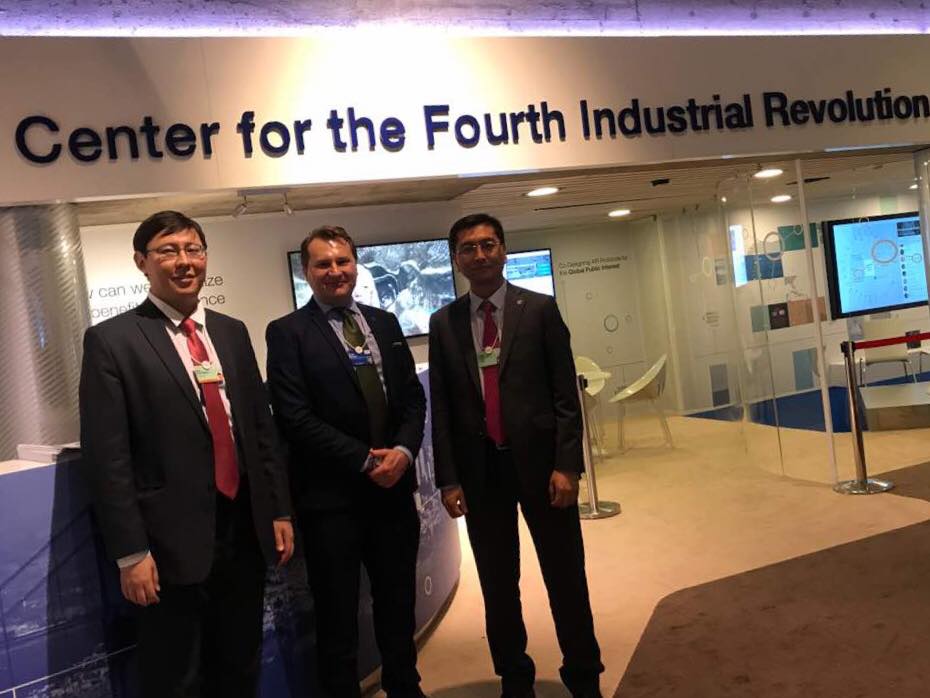 Trip to World Economic Forum 2018
2018-01-30
---
KG Labs founder – Aziz Soltobaev as a part of the Kyrgyz Delegation headed by the Prime Minister Sapar Isakov visited World Economic Forum in Davos in January, 2018.
One of the unofficial outcomes of the trip was the formation of a good partnership with the WEF team. We agreed to work with the center of the 4th Industrial Revolution to develop national policies in the field of artificial intelligence (AI), robotics, the development of cybersecurity mechanisms with the help of AI, as well as certain joint initiatives for the development of the digital economy and society, the deployment of the KR in WEF transformation maps: https://toplink.weforum.org/knowledge/explore.
Forum gave opportunity to meet several key people in the area of technologies in tourism, computer science and others.
One of the them was president of the Bill and Melinda Gates foundation – Christopher Elias. We agreed to realize projects in order to develop computer education in all libraries of Kyrgyz Republic.
Also, Aziz met Gillian Tans ( President and CEO of Booking.com) and Tiffany Mizrahi ( Head of the group reporting on tourism competitiveness) and agreed  on cooperation for development of tourism sector in Kyrgyzstan.
Plans of opening logistics UPS hub in Kyrgyz Republic were discussed with the president of UPS International – Jim Barber.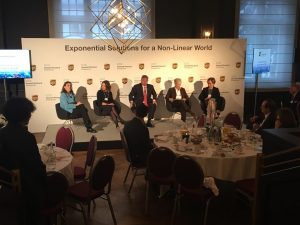 During the meeting with Lynn St. Amour who worked as a Head of UN internet Governance Forum – Multistakeholder Advisory Group ( IGF-MAG) and the head of Internet Society, we agreed to work on development of the best world practices of Internet Access and development of the digital skills in educational institutions.
Aziz Soltobaev and Talant Sultanov also met with Kai Fu Lee – scientist and venture capitalist, head of the Sinovation Ventures. This fund with 3 billion dollars of investments is aimed to invest in startups in the area of AI. He promised to visit Kyrgyzstan and assist Kyrgyzstan's universities to develop AI programmes.
Visit to World Economic Forum 2018 was very productive and we hope that all agreed initiatives and agreements will be successfully realized in our country.