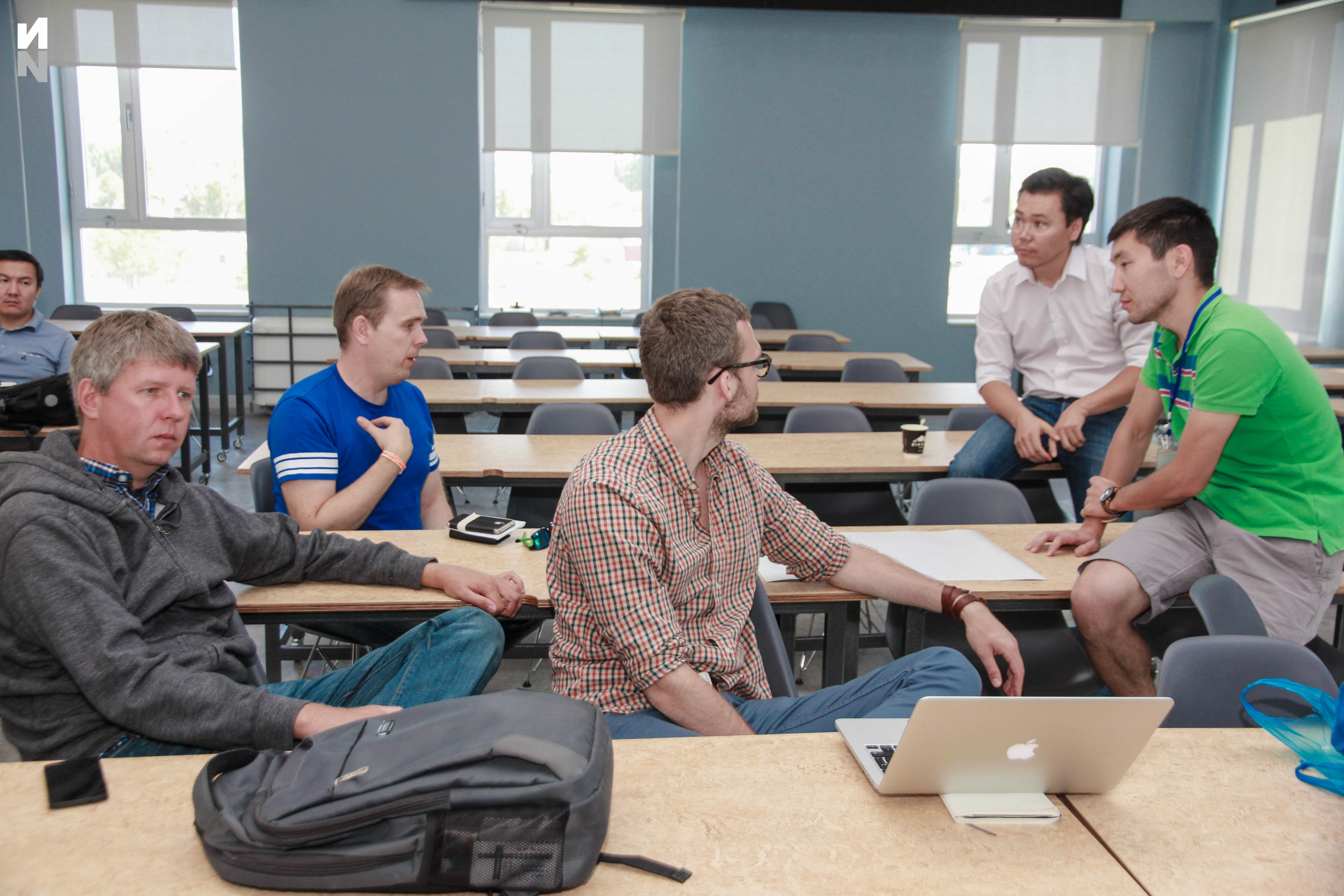 Garage48 Bishkek hackathon
2015-08-24
---
People are often afraid to start their own project or business. Common problems include lack of know-how and co-founders, lack of money, unknown risks etc. Garage48 is here to change that mindset and show that it's all about positive "let's do it" attitude, creative team members and a motivating deadline. Less talk, more action!
Garage48 event series started in Estonia in April 2010 and have expanded to other countries in Northern Europe and Africa since then. All Garage48 events are held in English and have ~100 international participants. Participants have different skills, ranging from software development to design, marketing, sales and entrepreneurship.
HOW DOES IT WORK?
Garage48 events usually start at 5pm on a Friday evening. All participants gather together in a big room and pitch about 30 to 40 ideas on stage. Each idea is put on the wall and everyone can choose their favourite idea and team. Usually about 12-15 ideas will be selected and teams start working.
We provide facilities, mentors, food and drinks over the weekend, while teams are working on their projects. Sunday night 5pm is the deadline to step on the stage again and live-demo your project or prototype. We have the jury and audience to vote for their favourites and choose the winners.
GOALS OF GARAGE48
Organize useful, international and fun startup events with a really lean budget
Show that teams can turn an idea into a working service or prototype within just 48 hours
Prove that new web and mobile projects can be started with a good team and lean budget
Promote entrepreneurship and startup culture in Estonia, Northern Europe and Africa
Teach people to work under a tough deadline – you need to focus on the core of the project
Meet new people from other industries, roles and countries
Less talk, more action and fun!
AWARDS AND MEDIA COVERAGE
Garage48 events have got lot's of media coverage – starting from well-know tech blogs like TechCruch, ReadWriteWeb and ArcticStartup to numerous articles in newspapers, blogs, TV and radio.
Finalist of Europas Awards "Best Ongoing Startup Program of 2011" by TechCrunch Europe
Finalist of Europas Awards "Best Ongoing Startup Program of 2010" by TechCrunch Europe
"Pioneer of the Year 2010" by Network of Estonian Nonprofit Organizations
"Best Organization of the Year 2010" by Estonian Association of Information Technology & Telecommunications (ITL).