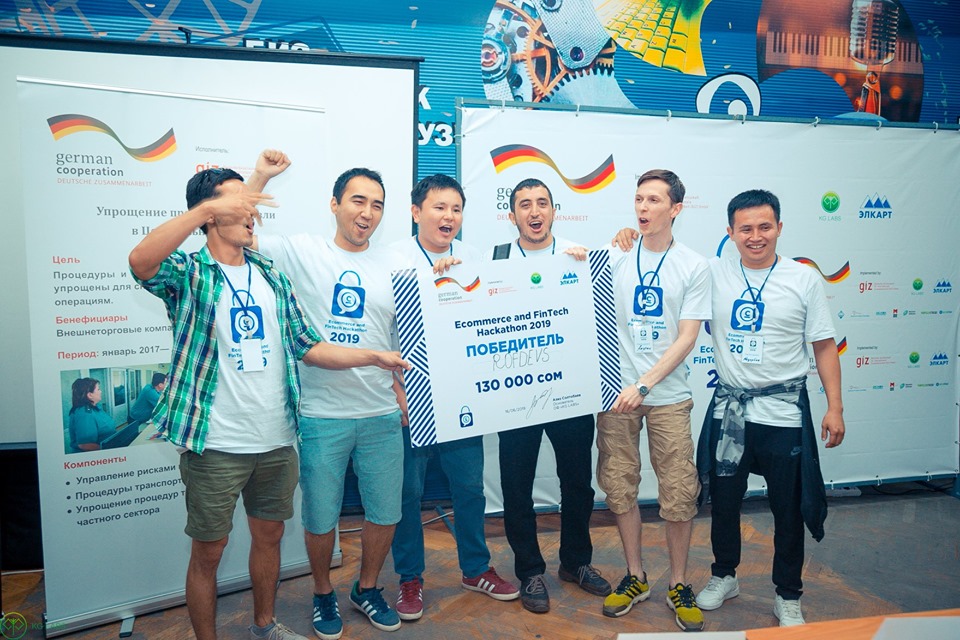 Congratulations to the winners of the "Ecommerce and Fintech hackathon 2019"
2019-06-19
---
Congratulations to the winners of the hackathon!
Following the evaluation of the jury, the winner of E-commerce and FinTech Hackathon 2019 was the RofDev team with the project "AgroSale". The guys have already presented almost completely working website through which you can apply for agricultural products, and farmers can apply for a loan to commercial banks. It will also publish statistical data related to agriculture. The team managed to integrate the payment system "Elkart"into its project.
Second place went to the team of "Toast", which presented the project of obtaining consumer credit. The idea is that the loan is issued by the client for a certain product through online stores. The person himself prescribes favorable credit conditions for a particular product, and the system selects a Bank ready to issue funds under the conditions prescribed by the client.
The first team received a cash prize of 130 thousand soms, the second – 70 thousand soms.