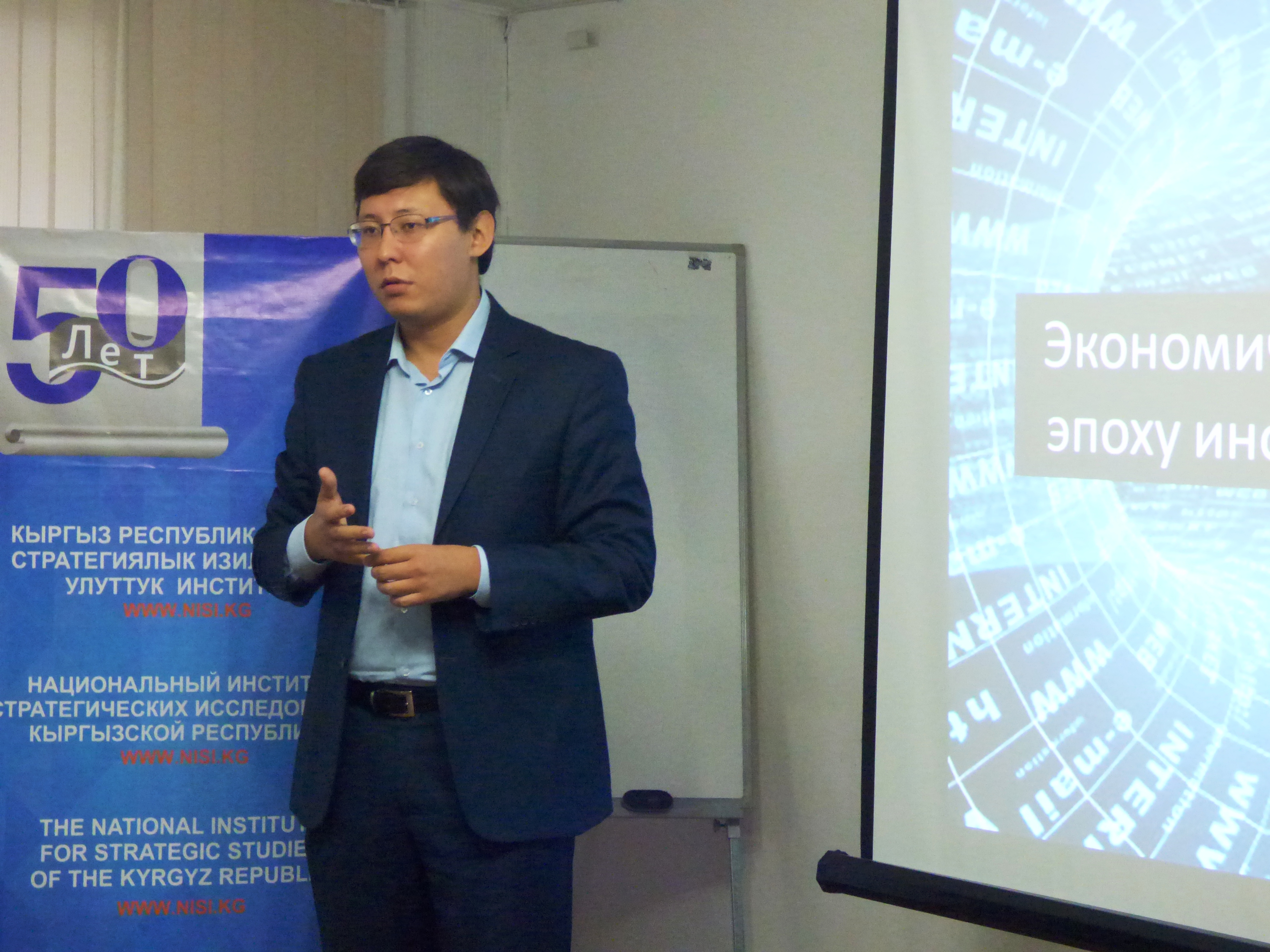 Digital strategy should become fundamental and cross-sector for sustainable development of Kyrgyzstan
2015-09-15
---
"Digital strategy should become fundamental and cross-sector for sustainable development of Kyrgyzstan", said Aziz Soltobaev, co-founder of KG Labs as well as expert of National Institute for Strategic Studies, on round table about "Kyrgyzstan in the age of digital age and knowledge economy".
"First of all, government should become disruptive inside out by changing business processes that fits digital age requirements. One of the bright examples of innovation is Estonia that provides already digital citizenship via online application, while governmental services had switched from internal servers to cloud solutions", said Aziz.
According to Aziz Soltobaev, in Kyrgyzstan lack of understanding about how to build digital economy strategy in a view of global trends leads to backward decisions aimed to block innovation and maintain status quo.
"To the present day, economic agenda of Kyrgyz Republic, subject of public disputes, fall behind global trends. However, the most resonance issues are ones raised by civil society in social media and Internet media", Aziz said.
Also, NISS expert marked that building  knowledge economy required substantial reconsideration of public education system in preparation of future knowledge workers as well as retraining of existing professionals.
"Latest discussions of working group under Kyrgyz Academy of Education about new curriculum for secondary schools cause discord. According to KAE experts digital skills should be taught only on higher classes, while in fact kids have access to information abundance from early childhood.  Thus, it's recommended to introduce digital skills lessons from the fifth grade", said Aziz Soltobaev.
Link to the news: http://www.nisi.kg/ru-news-1480