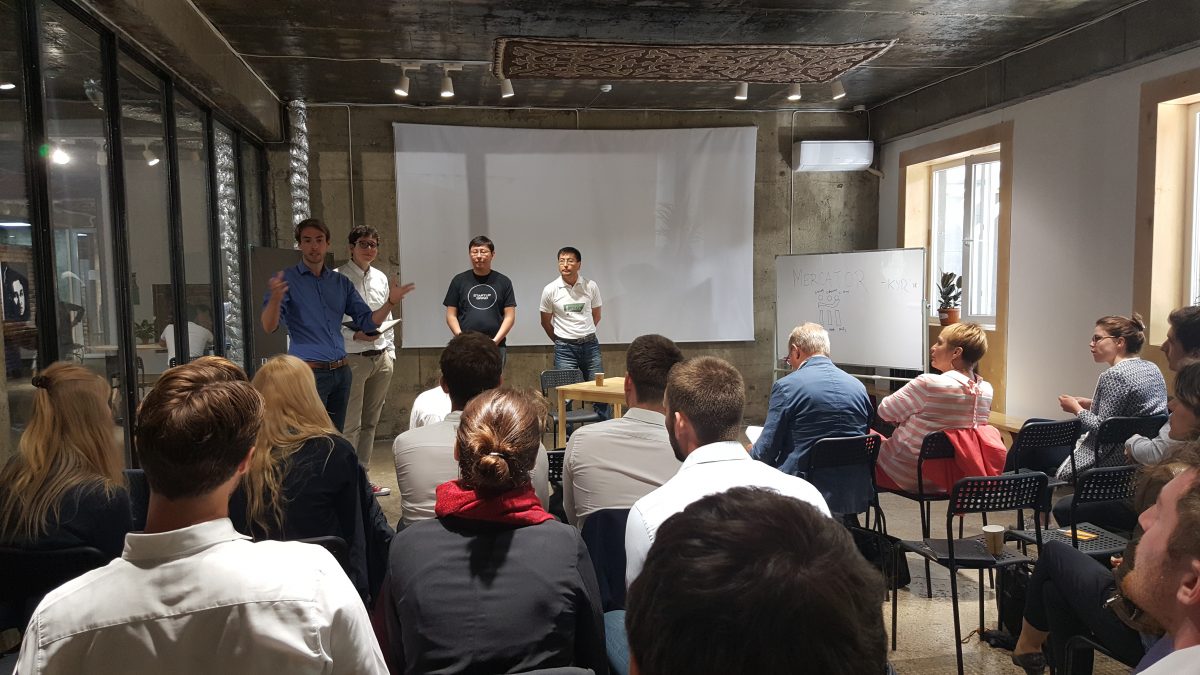 KG Labs meets with Mercator Fellows on International Affairs 2017-2018
2018-05-23
---
On 23th May, 2018  KG Labs founder – Aziz Soltobaev and Chair of the Internet Society (ISOC) – Kyrgyz Chapter – Talant Sultanov met with the Mercator Fellowship programm participants.
As Aziz and Talant are co-authors of National Digital Transformation Strategy – Taza Koom, they gave speech and made presentation about the strategy, tech community and KG Labs Public Foundations activities and current initiatives.
Presentations were followed by Q&A sessions and transferred to the great discussion session.
The Mercator Fellowship on International Affairs annually sponsors 24 German-speaking young professionals and university graduates from all disciplines who are committed to improving the world of tomorrow. Fellows receive a monthly grant; foreign trips, conferences and language courses may also be funded. Mercator Fellows are part of a network of more than 400 alumni, the Netzwerk für internationale Aufgaben (nefia e.V.).
More information on the official site of the Mercator Fellowship on International Affairs.