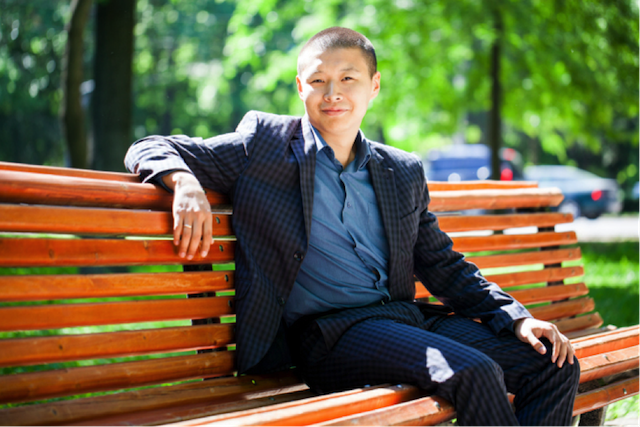 Next stop Athens: Kyrgyz agro-innovations on the move
2015-07-27
---
Congratulations! Kyrgyzstan's trip to the future continues in Greece.
Do you remember our first blog about the Future Agro Challenge contest in Bishkek?
Kyrgyzstan's inaugural Future Agro Challenge Kyrgyzstan 2015 competition culminated with a bang on 21 June. UNDP in Kyrgyzstan and KG Labs embarked on the very first steps in bringing together thought leaders and experts in Kyrgyzstan's agricultural sector under one roof to discuss Central Asian agricultural innovations.
This year's challenge winner was Kyrgyz greenhouse owner Tilek Toktogaziev.
His business develops innovative technology to monitor and control humidity and temperature levels greenhouses, which substantially reduces the cost of growing vegetables.
Tilek has been engaged in the greenhouse business for two years, and developed the monitoring system to solve problems faced during his day-to-day operations.
As the winner of the project, he will be representing Kyrgyzstan in the international Future Agro Challenge in Athens, Greece this October.
The event, while small, was an exciting learning experience for organizers and participants alike.
Throughout the competition, two themes became apparent:
The concept and definition of innovation should be spread through public information campaigns in agriculture and animal husbandry.
These know-how campaigns must be carried out extensively throughout the country.
Almost 40 applications were received for this year's challenge, from which the organizers selected the strongest 20. Six teams were able to take part in the competition in Bishkek, including the participants from Osh, Naryn and Issyk-Kul provinces, who shared their ideas on innovative greenhouse technologies, mechanical water pump stations, dried and processed fruit paste technology, and a project on producing and distributing branded high quality fruits via community collectives.
Future Agro Challenge (FAC) is a platform for innovators and investors in the field of agro-industry, which aims to meet future challenges in the field of healthy sustainable food production and its delivery from the manufacturer to the consumer through the support of local farmers. The event was organized by KG Labs public foundation and United Nations Development Program in Kyrgyzstan.
Source of news: http://europeandcis.undp.org/blog/2015/07/27/next-stop-athens-kyrgyz-agro-innovations-on-the-move/