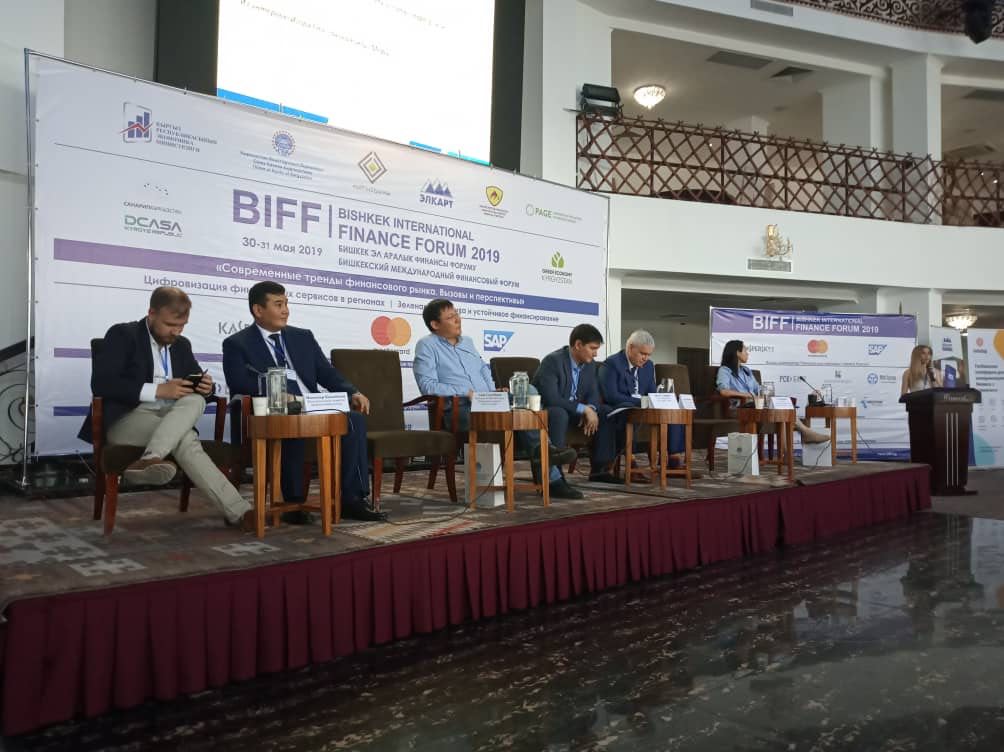 Bishkek Investment and Finance Forum 2019
2019-06-01
---
The seventh International Finance Forum was devoted to the modern trends, challenges and perspectives of the finance market. The topic of the form was particularly relevant, as 2019 had been declared in Kyrgyzstan Year of Regional Development and Country Digitalization. The forum had two main sections:
• Digitalization of financial services in the regions;
• Green economy and sustainable financing
Aziz Soltobaev made presentation on topic of "The experience of building first marketplace in Kyrgyzstan: mistakes, lessons learned", on which he shared his personal experience of developing electronic trading platform in Kyrgyzstan and shared some insights with bankers.
The international forum served as a platform for discussing and identifying trends in the financial industry, including new technologies, ecosystems, and regional development and digitalization.
Bishkek International Financial Forum is one of the largest annual finance industry events, which is best suited to exchanging opinions, discussing the latest trends, presenting IT solutions and finding partners in the Kyrgyz Republic and neighboring countries. The main topics of the event cover trends and innovations in the financial sector, as well as the issues of sustainable financing.