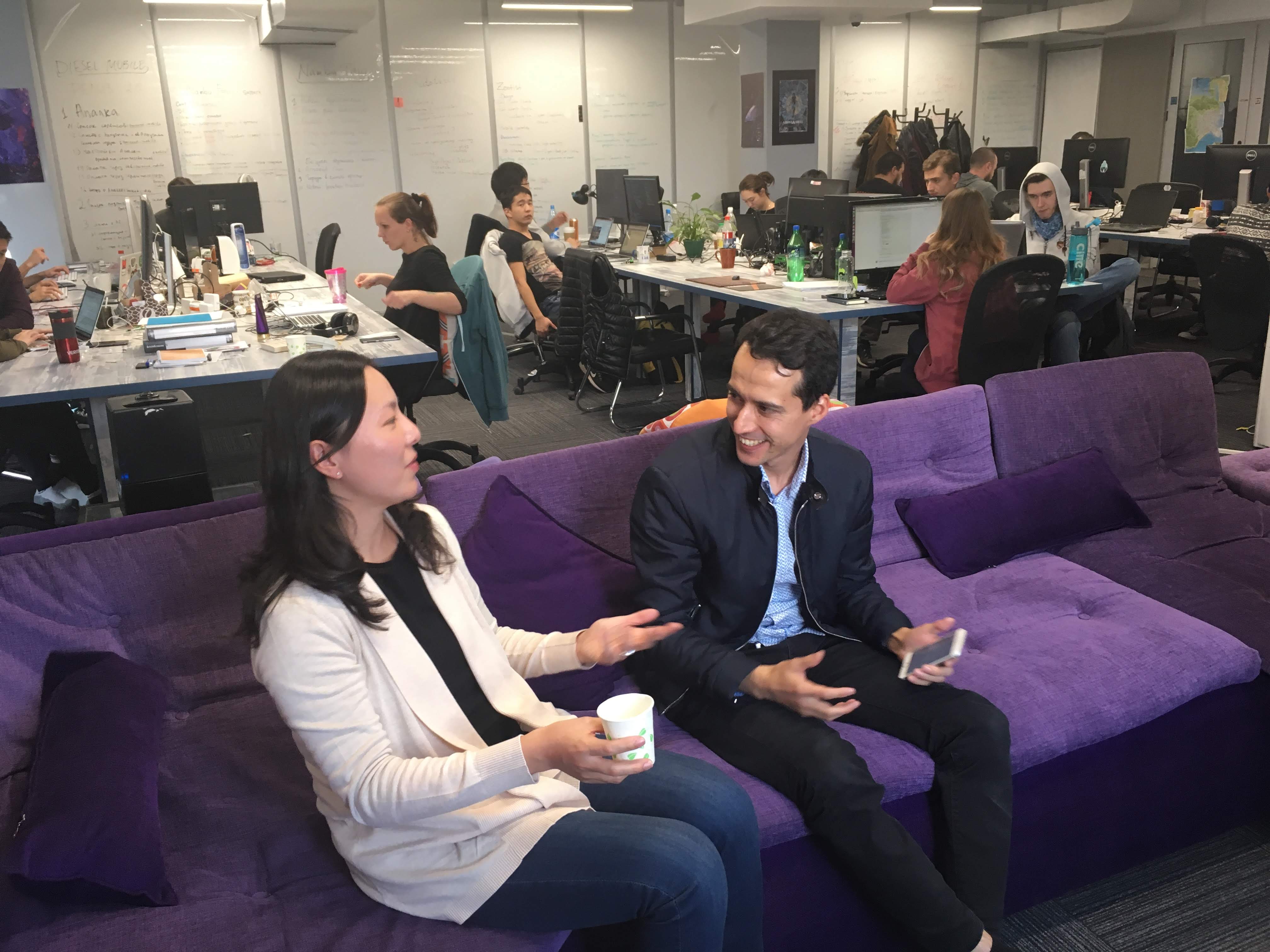 Belt and Road: Tech entrepreneurship in Kyrgyzstan – CNBC
2018-01-30
---
As China invests in Central Asian infrastructure, technology may get a boost
Many Chinese projects in Kyrgyzstan are focused on transportation — mostly railway lines and roads — but there's another sector that may catch Beijing's eye.
The Central Asian state is one the poorest countries in the region, but it's home to a blossoming start-up culture. Two globally successful companies were born in the capital city of Bishkek: Mad Devs, a developer outsourcer that boasts clients from Silicon Valley to Singapore, and the tech-focused website MakeUseOf.com, which boasts millions of hits each month.
"The fundamental thing that can help the Kyrgyz Republic leap-frog into a better country with a better economy is technology," Aziz Soltobaev, founder of KG Labs Public Foundation, a group aimed at boosting tech entrepreneurship in the country, told CNBC. "The tech community here is growing organically, the initiative comes from the community, not the government or educational institutions."
He hopes to turn his country, which, unlike its neighbors, lacks oil, gas or fossil fuels, into Central Asia's tech hub. Chinese money — through the Belt and Road project — could "positively impact our plans," he said. Using a surfing analogy, he described China as "the big wave" that local entrepreneurs could ride.
The Belt and Road Initiative aims to connect Asia, Europe, the Middle East and Africa with a vast logistics and transport network, using roads, ports, railway tracks, pipelines, airports, transnational electric grids and even fiber optic lines. The plan, which continues to evolve, at one point included 65 countries, which together accounted for one-third of global GDP and 60 percent of the world's population, or 4.5 billion people, according to Oxford Economics.
It's all part of Beijing's push to increase global clout — building modern infrastructure can attract more investment and trade along the route. The policy could also boost the domestic economy with demand abroad, and might soak up some of the overcapacity in China's industrial sector.
The world's second-largest economy is a source of inspiration for Kyrgyz developers, noted Aibek Esengulov, founder of MakeUseOf.com. "In Bishkek, there are start-ups trying to replicate WeChat," he said, referring to China's multi-purpose mobile app.
He isn't worried, he said, about the prospect of WeChat entering Kyrgyzstan and taking over the local market: "Competition is good in IT … It's about who has the best idea and implementation."
The scene
Small- and medium-sized enterprises are major contributors to the Kyrgyz economy, accounting for about 40 percent of national gross domestic product, the U.N. Development Agency said in a 2016 report. But low levels of internet penetration hamper the growth of e-commerce, the report added.
Still, entrepreneurs such as Mad Devs CEO Alla Klimenko are helping train fresh talent to expand the sector.
"We collect people who want to become developers and help them prepare," she explained. "We don't have oil … we just have to use what we have, our brains."
Her business developed the systems for Namba Taxi, Kyrgyzstan's taxi on demand service, and is able to compete on the international stage thanks to low pricing.
Most people in Kyrgyzstan are entrepreneurs, said Esengulov: "It's the nature of our country — there aren't many people working in government jobs, a lot of people are running some kind of small business."
Information technology is becoming increasingly popular among the younger generation, he added.
Source: https://www.cnbc.com/2018/01/29/belt-and-road-tech-entrepreneurship-in-kyrgyzstan.html