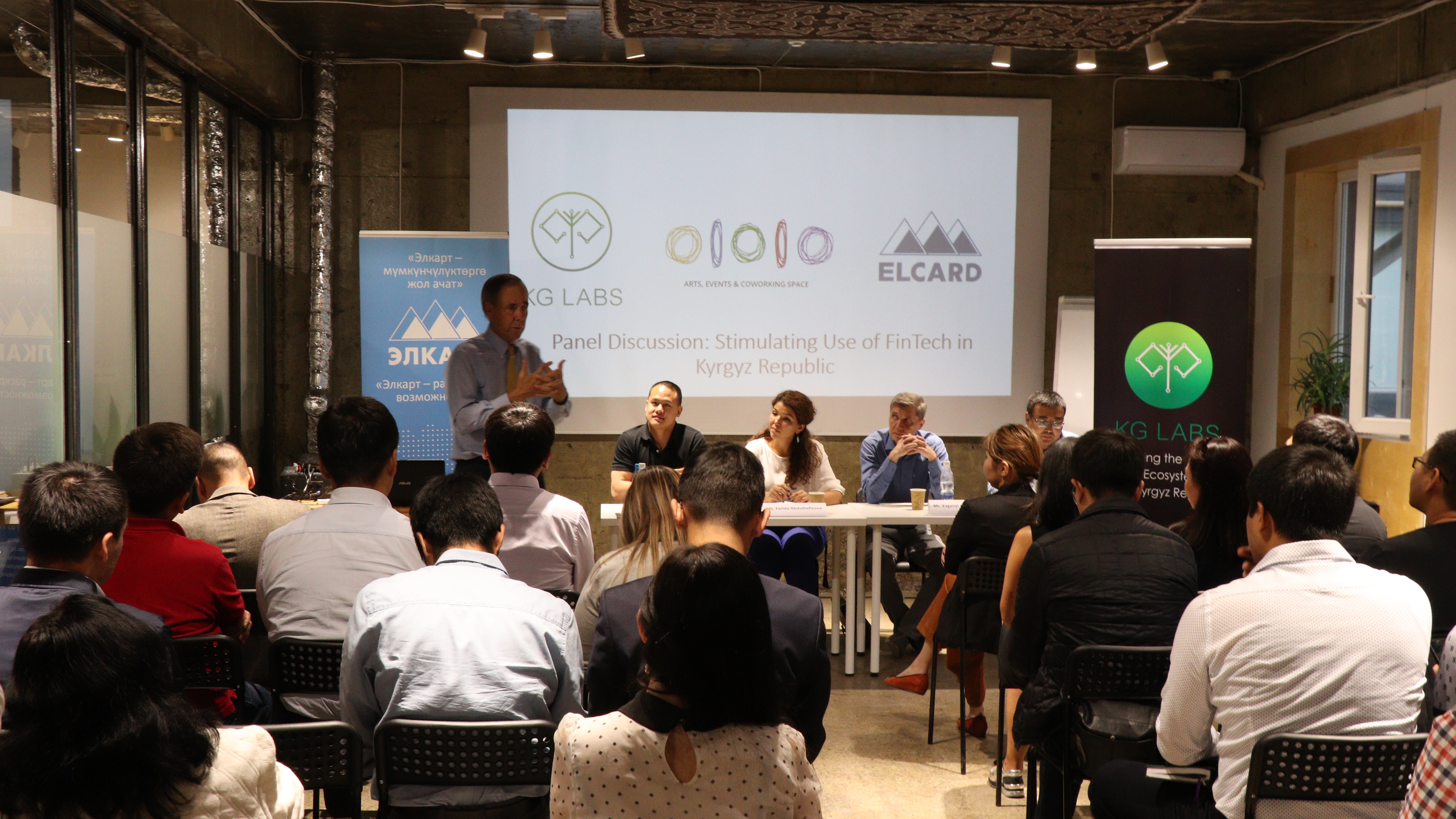 FinTech events series: Stimulating the use of FinTech in Kyrgyzstan
2018-09-20
---
Dear Friends,
We are happy to share photos from the Panel Discussion dedicated to Stimulating the use of FinTech in the Kyrgyz Republic.
We want to thank all partners, speakers and guests for active participation in the discussion.
This is the first event from the series and we (KG Labs, IPC and Ololhaus) will be back soon with the announcement of our next event dedicated to the development of FinTech and digital/cashless economy.
Национальная Платежная Система "Элкарт", ololohaus, KG Labs, Talant Omuraliev, @Bektur Nurjanov, Seth Fearey, Daniyar Amanaliev, @Ryan Jung, Farida Abdulhafizova, @Евгений Абдукаримов, @Жанабиль Давлетбаев.
More photos and videos on our Facebook page.