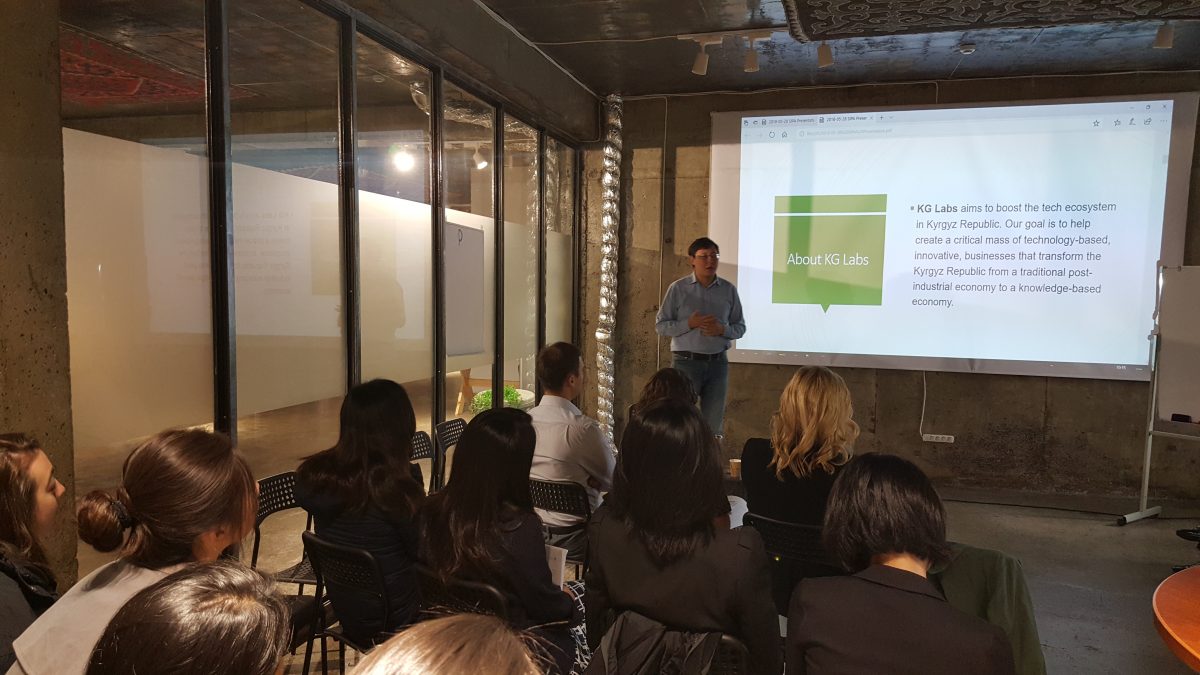 KG Labs meets with SIPA Students, Columbian University
2018-05-28
---
Aziz Soltobaev – founder of KG Labs co-founder of ISOC (Internet Society – Kyrgyz Chapter) , Talant Sultanov – co-founder of ISOC and Altynbek Ismailov – Director of High Tech Park of Kyrgyz Republic met with SIPA students from Columbian University.
 Group of 20 SIPA students from USA, China, Peru, Japan, India, Canada, Singapoure and Kazakhstan are travelling to Kyrgyzstan in terms of the tours to Eurasian countries.
Meeting speakers were happy to meet with them and tell about the Taza Koom – National Digital Transformation Strategy, Kyrgyz startup and tech ecosystems and entrepreneurship.
It was fruitful and interesting meeting in order to share the experience, information and promote the Kyrgyzstan among you specialists in the shpere of International and Public Affairs.