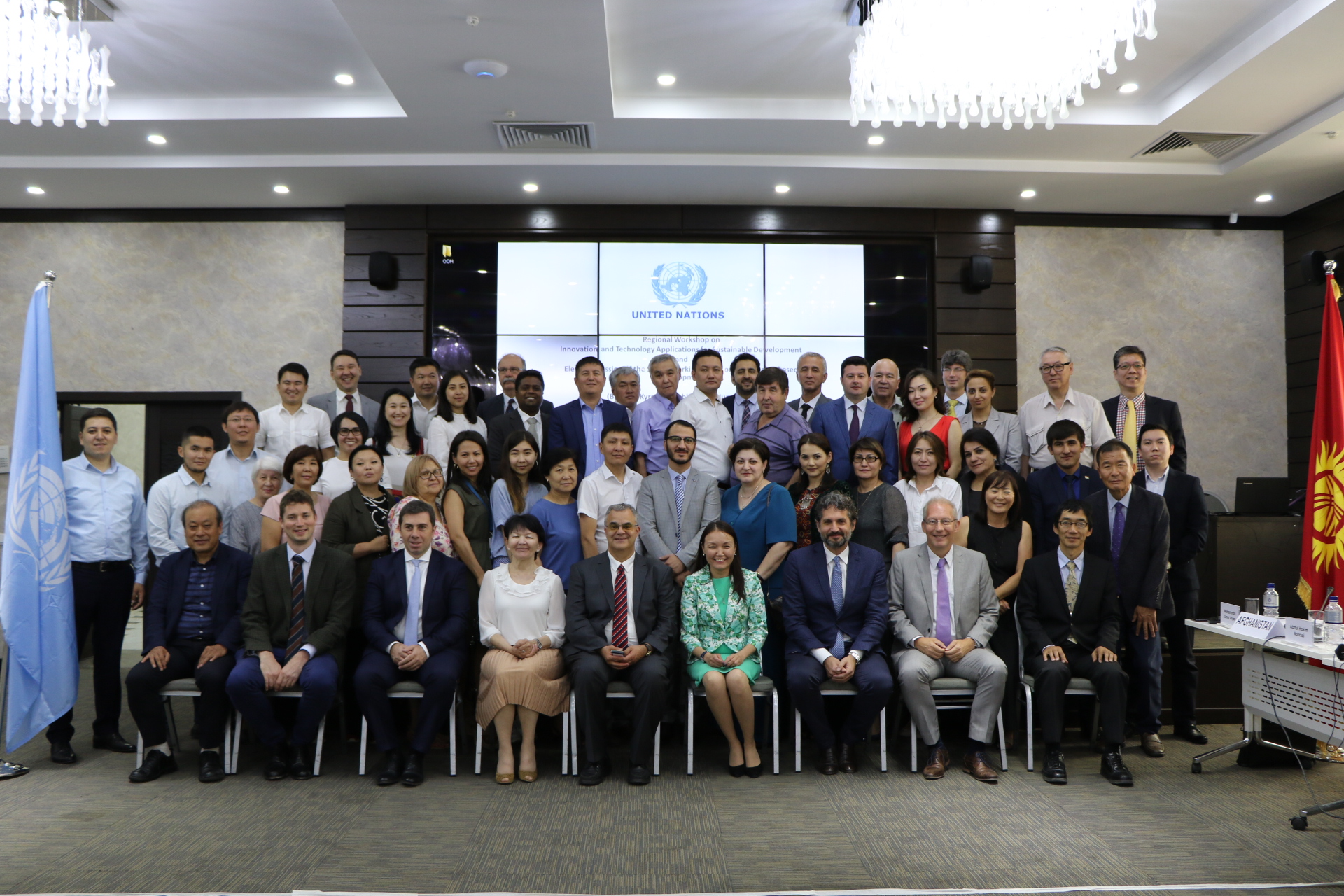 Meeting of the SPECA working group of Central Asia
2019-06-28
---
On 26-27 June 2019, the Eleventh session of the working group of the UN Special programme for the economies of Central Asia (SPECA) on knowledge-based development was held in Bishkek, where a Regional seminar on innovation and the use of technologies for sustainable development was held.
The working group invited the Chairman of the Board PF "KG Labs" – Aziz Soltobaev.
KG Labs was mentioned as example of Good Practice and Initiatives Supporting Innovation for Sustainable Development (Kyrgyzstan) in Special Programme for the Economies of Central Asia (SPECA) countries in the background paper created by United Nations Economic Commission for Europe.
Paper highlighted the KG Labs Public Foundation's efforts to support and develop startup and tech ecosystem, promote innovations and contributes to the innovative entrepreneurship in Kyrgyzstan.
Promoting innovation in Central Asia – Shaping New Markets, UNECE background paper. 
The organizers of the event, the United Nations Economic and social Commission for Asia and the Pacific (ESCAP), the United Nations economic Commission for Europe (UNECE) and the State service for intellectual property and innovation under the Government of the Kyrgyz Republic (Kyrgyzpatent) note the need for joint efforts by governments, the private sector and civil society to achieve the sustainable development goals.
During the session, the participants considered the draft policy document "SPECA Innovation strategy for sustainable development". The document is aimed at ensuring sustainable development of national capacities and capabilities of SPECA countries necessary for the formation and implementation of innovation policies for sustainable development, improving the level and quality of regional cooperation on innovation in support of sustainable development.
The sessions discussed innovative approaches for national reduction of numerous risks in Central Asia, statistical data and application of innovative technologies of Asian countries. The best practices of creation of technoparks, application of technologies and commercialization of knowledge are presented.
The event was attended by experts from UN / ECE, ESCAP, Azerbaijan, Afghanistan, Georgia, Kazakhstan, Kyrgyzstan, Korea, Japan, Tajikistan, Thailand, Turkmenistan, Uzbekistan and Russia.