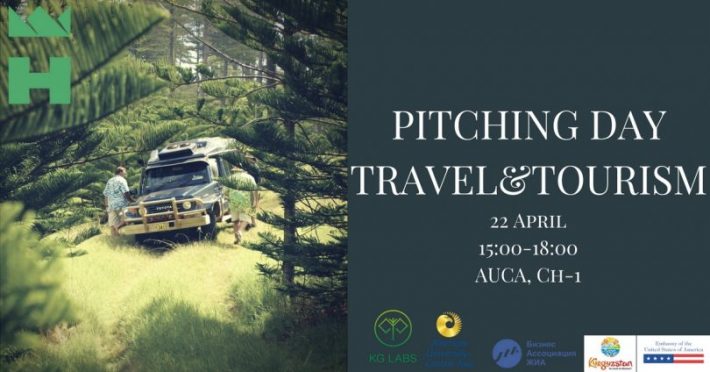 Pitching Day Travel&Tourism
2017-04-10
---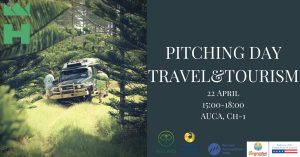 It's no secret that for any country the tourism sector opens up great economic opportunities. We highly appreciate the tourist opportunities of Kyrgyzstan. Therefore, KG Labs Public Foundation is pleased to announce the Pitching Day Travel & Tourism Hackathon.
The event will be held as part of the Career and Startup Fair at AUCA.
Pitching Day is a dynamic event that allows anyone who has a business idea to present it to judges and an audience consisting of entrepreneurs, investors and innovative communities.
Once selected by the jury, top start-ups will have access to a wider audience – this will help them raise money and connect with people who can help develop their project. In addition, start-ups get a chance to win valuable prizes.
Number of participants (presenters): 20 people. On the stage, no more than 20 ideas on the subject of tourism will be presented. Participants must pass the mandatory registration by the link: https://docs.google.com/forms/d/1XxlLhlp4XgZMDiMT0-PY-LC1_eiE8VaHnbK6NRHy3RI/edit.
Duration of one pitch: 3 minutes. Another 3 minutes for 1-2 questions from the audience.
Language of speaking for participants: ENGLISH
Winners will be in two categories: "technology solutions" and "startups".
Time and place: April 22 at 15:00 at the American University in Central Asia, in the CH-1 auditorium, 4th floor.
Free admission. Sign up for guests by: https://docs.google.com/forms/d/1kWeIs6TYfIxy2eckitOG0i-nbueTt9bMhqUc8SdaD2Q/edit?usp=drive_web
Contact details:
For further information, please contact Bermet Malikova, Coordinator of the Public Fund "KG Labs" by e-mail: bermet.malikova@gmail.com.
Organizers of the event:
Public Foundation "KG Labs", whose mission is to promote technological entrepreneurship in the Kyrgyz Republic; The American University of Central Asia is the leading innovation university in Central Asia.
Partners of the project: Business Association of Young Entrepreneurs "JIA", as well as the Tourism Department of the Ministry of Culture, Information and Tourism of the Kyrgyz Republic.
This project is supported by the Democratic Commission of the US Embassy in the Kyrgyz Republic.