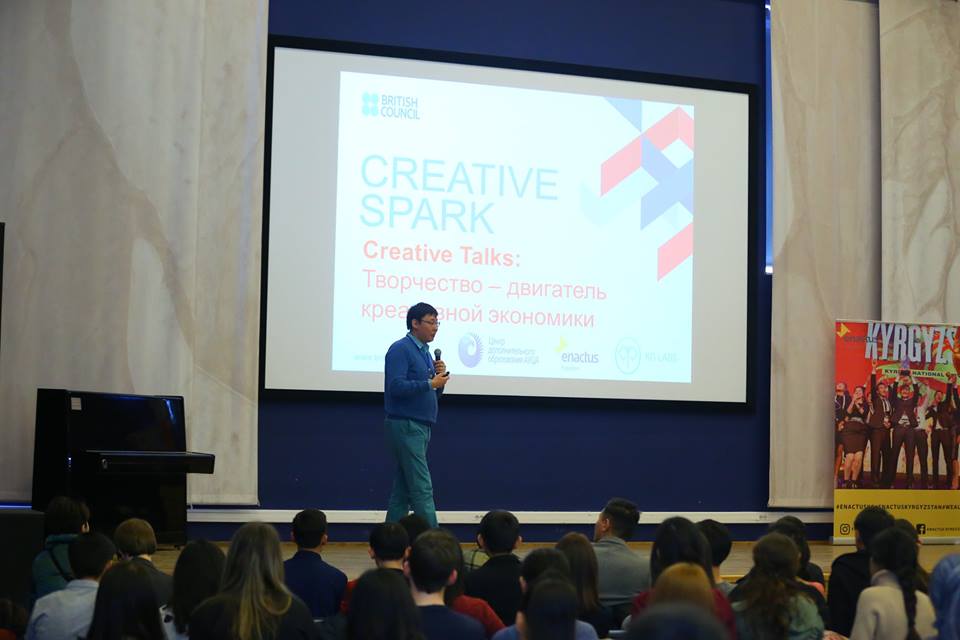 The first meeting with the participants of the Creative Spark program
2019-02-10
---
On Sunday, February 10, the first meeting with students and young entrepreneurs within the Creative Spark program was held.
We expected that it would be interesting and rich, but were amazed with what attention and dedication listened to the speakers in the hall.
Aziz of Soltobaev, Natalia Slastnikova told what is the creative economy and what are her prospects in the examples and figures showed tendencies of its development.
Right now we are recruiting people who want to participate in the project – people who want to become creative entrepreneurs themselves.
#mycreativespark #creativespark #enactuskg #cec_auca #kglabs#creativespark_kg