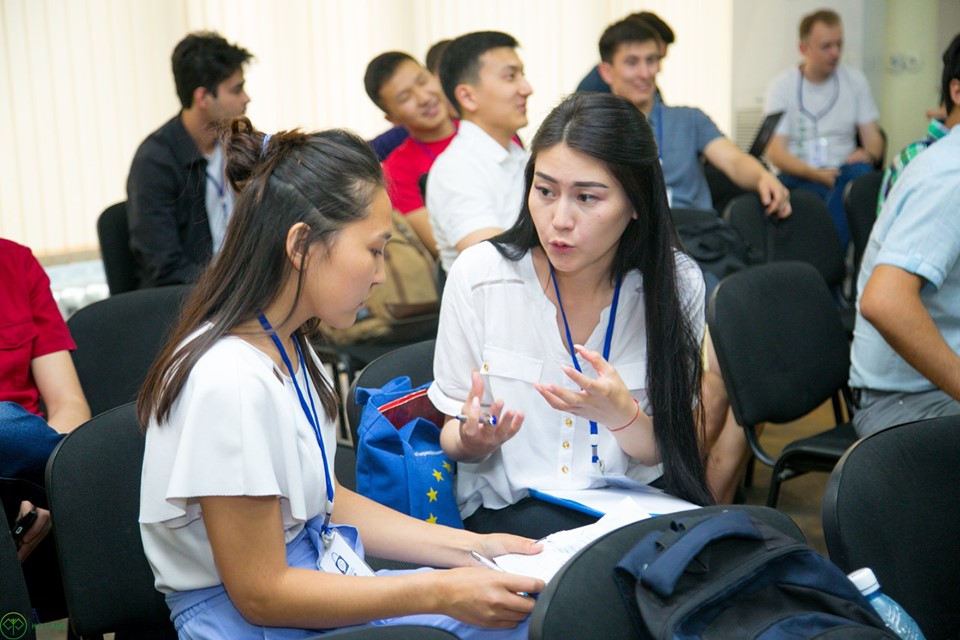 Video report of the first day of the "Ecommerce and Fintech Hackathon 2019"
2019-06-17
---
That's so dynamic and productive was the first day of E-commerce and FinTech Hackathon 2019!
For two days, young professionals from different fields worked on projects that should develop e-Commerce in Kyrgyzstan with the help of IT-solutions.
The event was organized by the OF KG Labs with the financial support of the Program "Trade Facilitation in Central Asia" Deutsche Gesellschaft für Internationale Zusammenarbeit (GIZ) GmbH (German society for international cooperation) and CJSC "Interbank Processing Center" ("Elkart").
The partners of the event were also state bodies – the Ministry of economy of the Kyrgyz REPUBLIC, the national Bank of the Kyrgyz REPUBLIC, the State Committee of information technologies and communications of the Kyrgyz REPUBLIC, the State service of intellectual property and innovation under the Government of the Kyrgyz REPUBLIC. Media support for the event was provided by the project GITIS "Digital CASA".
More information about the organization of KG Labs and upcoming events can be found here: https://kglabs.org/