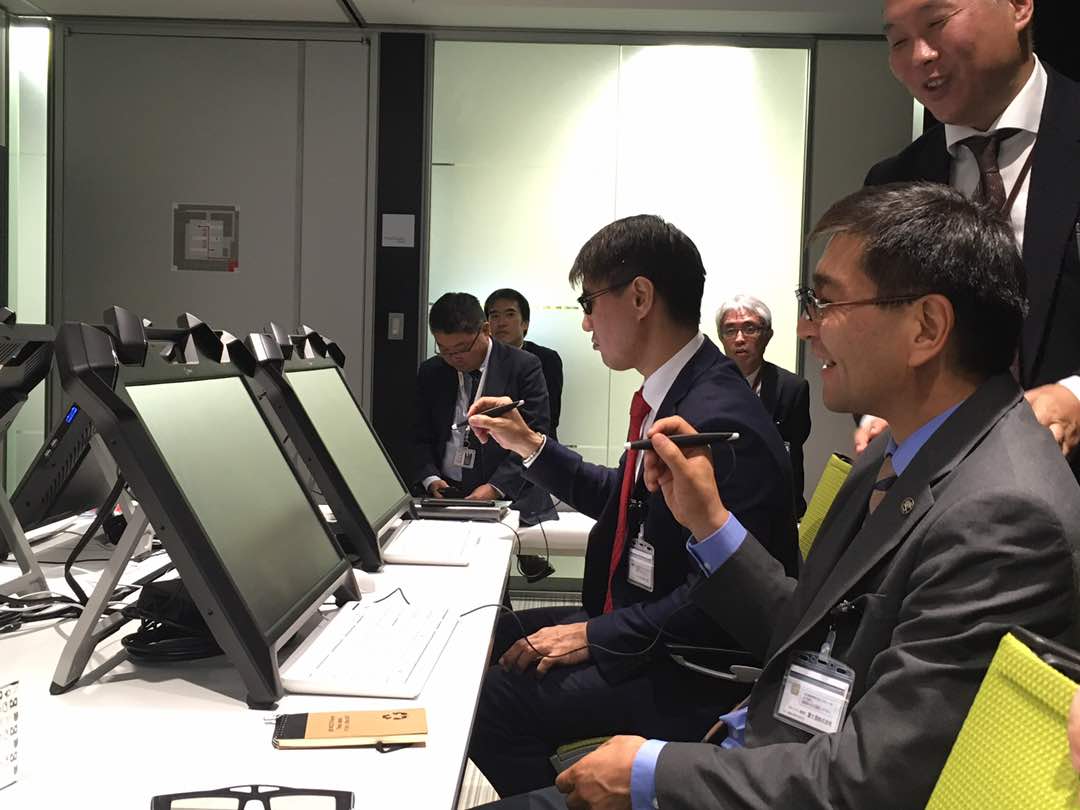 Visit to Fujitsu Digital Transformation Center, Japan
2017-11-07
---
KG Labs founder visited Fujitsu Digital Transformation Center (DTC) in November, 2017.
Representatives of the working group "Taza Koom" National Digital Transformation Program – Talant Sultanov and Aziz Soltobaev met with the "Nippon Signal Co. Ltd. " company and visited the Fujitsu Limited Digital Transformation Center.  They held negotiations on company's involvement in the implementation of digital projects in Kyrgyzstan.
The "Nippon Ko Signal., LLC" company  reported its interest in participating in projects within the National Digital Transformations Program – Taza Koom. The parties discussed  the features of the "Smart City" project in details.
In turn, Fujitsu Limited presented the latest developments in the field of intellectual systems to increase the transparency of financial reporting, as well as the virtual and expanded reality that could be applied in Kyrgyzstan.
T.Sultanov informed in detail the interlocutors about the National Digital Transformation Program of Taza Koom.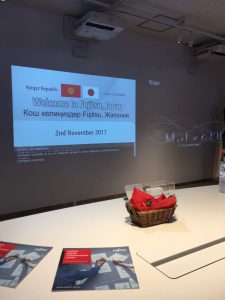 Kyrgyz Republic Ambassador in Japan – Chingiz Aydarbekov noted  that at the Second Kyrgyz-Japanese Forum in Tokyo on qualitative infrastructure, held on  September 14, 2017,  delegations discussed a wide range of cooperation, including the Taza Koom program.
Moreover, Fujitsu Limited concluded a Memorandum of Understanding with the Kyrgyz delegation on cooperation aimed at implementing the Taza Koom Program.
In conclusion, the aforementioned Japanese companies expressed their intention to continue consultations with Kyrgyz partners in order to identify and implement joint projects within the framework of the Taza Koom program.
More information: Official web-site of Fujitsu DTC.