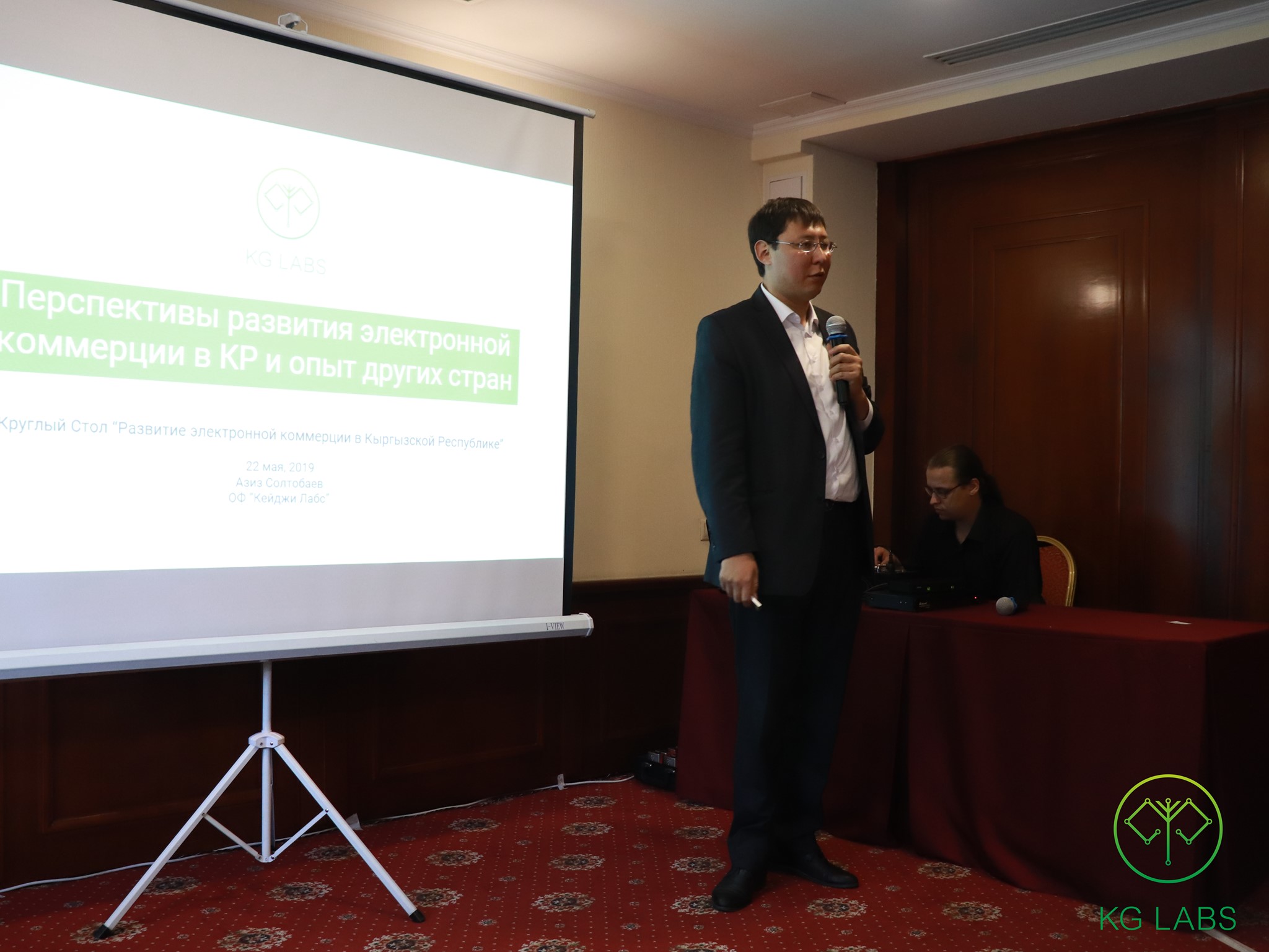 Presentation about future of ecommerce in Kyrgyz Republic for policy makers
2019-05-22
---
Aziz Soltobaev conducted presentation about future of ecommerce in Kyrgyz Republic and regulatory practices in other countries. This roundtable that gathered more than 50 policy makers from different ministries and agencies had been dedicated as part of the discussion of draft law "On Ecommerce" in Kyrgyz Republic.
The event was organized by the Governance in Action – Support to Jogorku Kenesh – Kyrgyz Republic program, implemented by Palladium with financial support from the UK government.
The meeting was attended by representatives of the Office of the President of the Kyrgyz Republic, the business community, Economy Ministry, State Tax Service, National Bank of the Kyrgyz Republic, and the Kyrgyz Pochtasy state-owned company.
Welcoming the participants, Kalybek Imashev, Manager of the Support to Jogorku Kenesh Program, stressed the importance of e-commerce for Kyrgyzstan.
According to the NBKR data for 2017, the population has about 2 million bank cards but 95% of operations with them fall on cash withdrawals. One of the limiting factors is the internal service restrictions of commercial banks.
All new bank cards are blocked for online payments. To start using the card for online purchases, customers have to write an application and be present at the bank personally, which is an additional barrier to the development of online purchases.
According to the roundtable participant, Dastan Imanaliev, head of the legal sector of the International Business Council, there is no legislative platform for e-commerce in Kyrgyzstan.
To ensure legal conditions for e-commerce and to determine the rules for conducting transactions using electronic documents, the Ministry of Economy of the Kyrgyz Republic, with the support from the GIZ Central Asian Regional Trade Promotion Program, developed a draft Law of the Kyrgyz Republic "On e-commerce".
The bill is posted on the website of the Economy Ministry for public comment, and the business community takes an active part in discussion. An interdepartmental working group was established to conduct a regulatory impact analysis of the draft law. The WG includes representatives of relevant ministries and departments and the business community of the country.
Following the meeting, a strategy and action plan for the e-commerce development in the Kyrgyz Republic will be developed.
Source: http://www.ibc.kg/en/news/ibc/4379_ecommerce_development_discussed_in_bishkek