Taza Koom
2017-06-24
---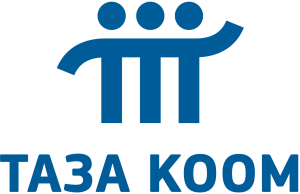 Taza Koom 2040 – national digital transformation strategy aimed to bring Kyrgyzstan from extractive to knowledge-intensive economy over the next 23 years.
Vision of Taza Koom.
Digital Kyrgyzstan is the country of developed information society based on innovation and knowledge, digital national content, effective, transparent and accountable public administration, digital citizens' participation to ensure universal access of citizens to information, digital infrastructure and digital services that will form the basis of the digital economy and stimulate the growth of the country's competitiveness, the well-being of the population and minimize corruption.
Taza Koom is a national digital transformation program that uses the power and strength of the data, technology, digital infrastructure to improve people's lives, create new economic opportunities and stronger society centered on people, their values ​​and potential.
First Step of the Taza Koom digital transformation  program:
More information: www.tazakoom.kg.